May 15, 2021
May 15, 2021 Swinging B Ranch and Friends Production Sale
We are looking forward to our upcoming sale this year with Several Beefmaster Friends. We are already planning toward our May 15,2021 Beefmaster Production Sale with heifer picks, AI'ing, food, etc. etc. Excitement is building. Keep an eye on this page for updates and as the date gets closer, pictures of our cattle in the sale.
***Contact Mike Green, 3 G Sales & Service at 979-229-6563 to be on the mailing list. Our Catalogs will probably go out around Mid-April. Catalog on Beefmaster Breeders United website will go out the end of April or first of May
Other Sales Consultants available for information: Bruce Robbins 210-861-5136 and Anthony Mihalski 210-415-0888.
Location: Tenroc Ranch
Salado, TX
Hotel Information
We have a block for our sale weekend of May 14-15, 2021 in Salado, TX
Don't delay~~Book your room NOW!
Ask for the Block Name: SWB Production Sale Beefmaster
Holiday Inn Express Salado
1991 N. Stagecoach Rd.
Salado, TX 76571
254-947-4004
**There are other hotels available in the area:
Holiday Inn Temple/Belton, TX
5247 S General Bruce Drive, Temple Tx 76502
254-778-5511
Hampton Inn Temple
254-770-5400
Stage Coach Inn
416 Main St. Salado, TX
254-947-5111
Day's Inn Salado, TX
254-947-4001
La Quinta Belton, TX
229 W. Loop 121
Belton TX 76513
254-939-2772
No group rate
Swinging B Beefmaster Ranch
Where Style Meets Performance
We believe that Beefmasters are the Best of Both Worlds
Beefmasters
*Disposition
*Fertility
*Weight
*Conformation
*Hardiness
*Milk Production
May 14, 2021 Friday night
May 14, 2021 Friday
Viewing of Beefmaster Cattle will be all day, followed by Papa Bear's Fried Fish Supper at 630 pm and of course, viewing of more great Beefmaster Catlle.
Make Plans to join us!
p.s.
Norma Jean will have all her yummy homemade desserts waitng on you!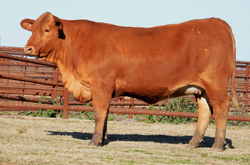 13918 McAlester X CF Strawberry Delight
May 15, 2021 Sale Day
Come early and view cattle
Coffee & Donuts
Sale starts at 10:30 am